When we build a home for our customers, we put our heart into so they can have the home of their dreams. During the home building process we work with some of the best partners in the Tampa Bay area. The first partner spotlight we would like to recognize is Above Electric, they have always provided Covenant Homes with great service and excellent quality.
About Above Electric
Above Electric was created in 2011 and is a full service, licensed and insured, residential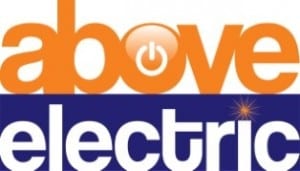 and commercial electrical contractor. They are dedicated to providing outstanding service and a cost effective solution to their customers in Tampa Bay. Above Electric offers a wide range of electric services such as: new system design, construction, field installations, upgrades and expansions, troubleshooting and repairs.
Working with Covenant Homes
Above Electric works with Covenant Homes on residential electric services ranging from new construction on custom home, to rewires and remodels. " Covenant Homes is the most honest, reliable and professional company a subcontractor can ask to work with.  For over 6 years we have had the opportunity to build a strong relationship with them and affirm that they not only offer top quality work but their attention to detail and responsiveness in their projects is outstanding".
For more information on Above Electric, visit their website at www.aboveelectric.com