Dillard, GA Custom Home Builder
Anyone looking for a Dillard, GA home builder should consider Covenant Homes, a local home builder that offers completed customized homes. There are many advantages to having a custom home built in a desirable area such as Dillard.
Why Build a New Home in Dillard?
Nestled in the scenic North Georgia Blue Ridge Mountains, Dillard is an area renowned for its natural beauty. Tallulah Gorge State Park and Black Rock Mountain State Park offer hiking, horseback riding, waterfalls, and spectacular views of the Appalachians. There are numerous spots with great fishing, such as the Tallulah River, the Chattooga River, and many lakes. Dillard is also known for its antique shops, wineries, golfing, and a variety of excellent restaurants.
Dillard is a place to escape and relax, but also offers plenty of shopping, a mall, a variety of places to worship, and highly rated public schools. Dillard is also less than 100 miles from Atlanta, Asheville, and Greenville, making it convenient for people who have business in these cities. Many people are eager to settle in Dillard and building a custom home is the best way to find your ideal spot.
If you're seeking a Georgia custom home builder, make sure you select one who's reliable and a good match for your needs. Covenant Homes will not just build your dream home. We can also help you find your dream location. We specialize in building homes in North Georgia, including Dillard, Tallulah Falls, Cleveland, Clarkesville and other local communities. We can work with your current lot that you own or help you find a lot.
Why Choose Covenant Homes
Building a custom home in Dillard can be one of the best decisions you make for your family's future. Dillard is a unique place offering a blend of natural beauty and convenience. When buying a home, one of your first choices is whether to look for an existing home or a custom home.
Covenant Homes offers clients several advantages you can only get with a custom home builder. Your home should be as unique as your family. With a custom home, you can have everything built to your specifications. Covenant is the custom home builder Dillard residents and newcomers alike can count on to support them during every stage of the home buying and building process. 
Covenant Homes is a family business that's committed to Christian values. We work with local churches and non-profit organizations to make a commitment to the community.
Benefits of a Custom Home Builder in Dillard, Georgia
Recent blog posts about home projects and maintenance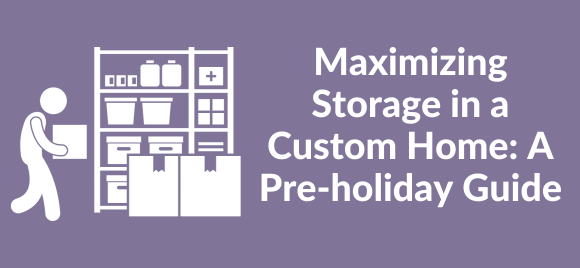 When planning the design of your custom home, don't overlook the importance of having sufficient storage. It's better to have enough storage from the get-go than…