Tallulah Falls Custom Home Builder
Covenant Homes is a Tallulah Falls home builder that can help you find your perfect home in this beautiful region. There are many reasons to work with a custom home builder if you're looking to relocate to Tallulah Falls.
Why Choose Tallulah Falls for You New Home
Tallulah Falls and surrounding areas attract many visitors each year because of its natural beauty, outdoor activities, and other attractions. For similar reasons, you may want to consider making this your permanent home. Tallulah Gorge State Park is famous for its hiking, camping, and suspension bridge that provides spectacular views. The area is especially scenic in autumn as the leaves change color. The park even has a lake and beach.
The Tallulah Falls area also has many other outdoor and recreational activities, including fishing, white water rafting, golf, and horseback riding. The region is also known for its antique shops and stores celebrating the local Appalachian culture. Tallulah Falls also offers residents a great quality of life, with a lower than average cost of living, low crime rates, and quality schools.
If you're seeking a Georgia custom home builder, make sure you select one who's reliable and a good match for your needs. Covenant Homes will not just build your dream home. We can also help you find your dream location. We specialize in building homes in Tallulah Falls, Dillard, Clayton and Clarkesville, among other communities in North Georgia. We can work with your current lot that you own or help you find a lot.
Why Choose Covenant Homes
Custom homes offer several important advantages over pre-existing homes. You can choose the location, size, and style of your home. You don't have to worry about problems that may be needed when buying an older home. For example, you may need to repair leaks or put in a new roof. All of your plumbing, electricity, and appliances may be dated and could need to be repaired. With a custom home, everything will be new and in optimal condition.
Once you decide to go the custom home route, you then have to find the right builder to work with. If you search for home builder Tallulah Falls, it's important to find a company that can meet your needs. Covenant Homes offers its clients some key benefits.
Covenant Homes is a family business that's committed to Christian values. We work with local churches and non-profit organizations to make a commitment to the community.
Benefits of a Custom Home Builder in Tallulah Falls, Georgia
Recent blog posts about home projects and maintenance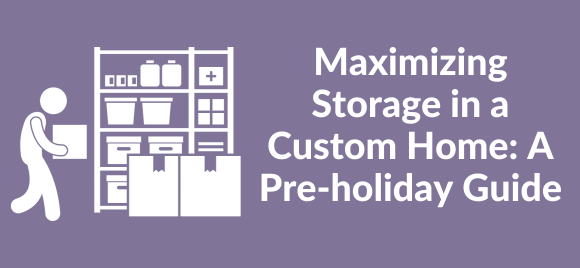 When planning the design of your custom home, don't overlook the importance of having sufficient storage. It's better to have enough storage from the get-go than…